Regular price
Sale price
€5,90 EUR
Unit price
per
Sale
Sold out
Somewhere between teriyaki and tonkatsu sauce. The kind of sauce you'd use on a lazy Sunday when you just throw a few bits together. It's sweet, umami, tangy and goes great with just about everything. It clings to noodles in all the right ways. Shiba-san says: "use me in stir fries, sausage sandwiches or to amp up the flavour of savoury dishes".
Ingredients: Tomatoes, Tamari (Soy), Brown Sugar, Saké, Mirin, Rice Vinegar, Garlic, Salt, Paprika, Cumin, Fenugreek, Turmeric, Coriander, Sunflower Oil. Allergens: Contains Soy
• Made in Ireland • Shelf life: 6–12 months • Storage: Shelf-stable • Weight: 263.08 g (9.28 oz)
Share
View full details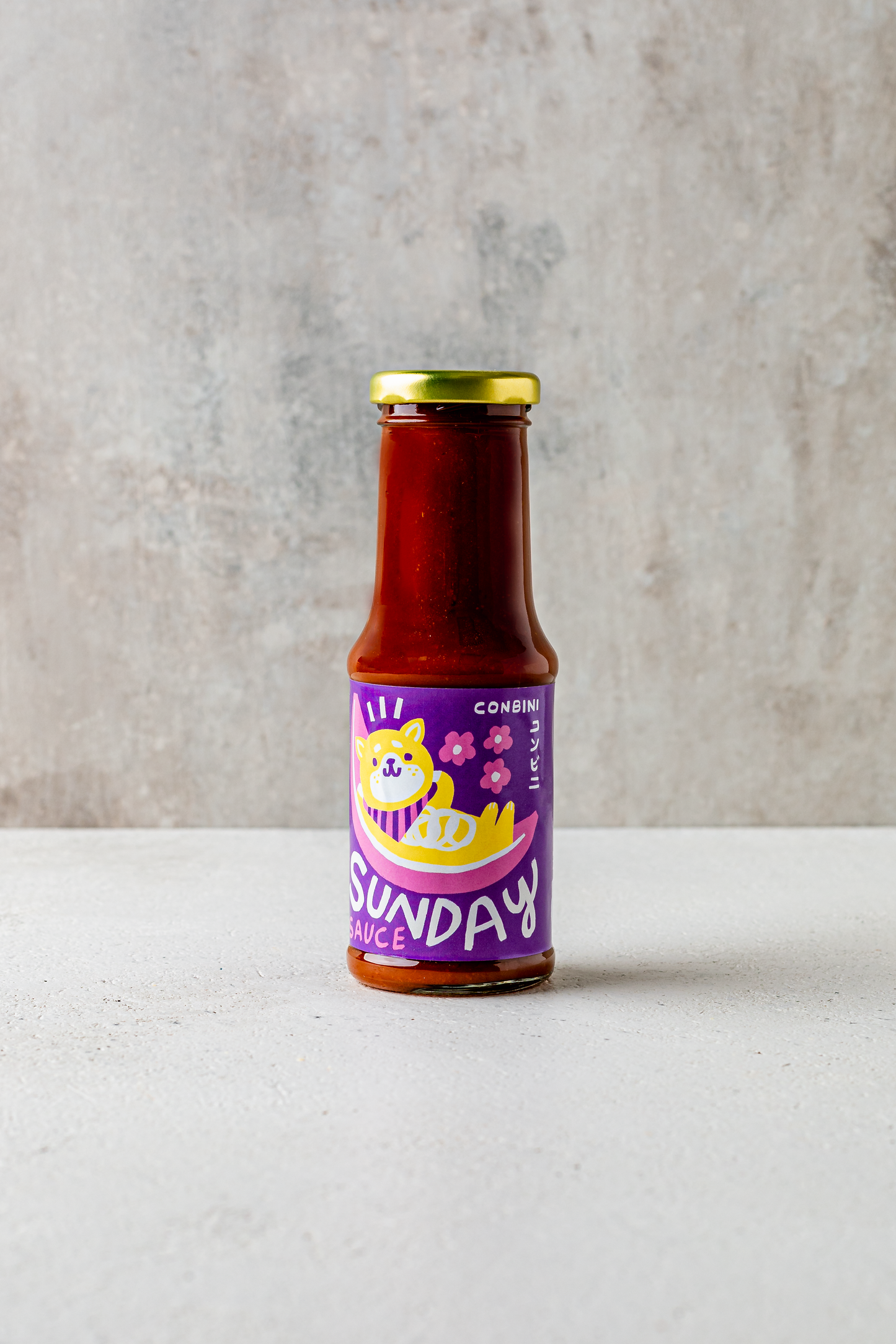 Please note
Contents of our boxes vary slightly depending on seasonality and availability. Please let us know if you have any special requests and we will do our best to accomodate it.
Ordering Meat Boxes
We process pigs every couple of weeks, and our seasonal beef throughout Autumn and early winter. If you prefer to speak to us before placing your order, please get in touch. Otherwise, place your order online and we will contact you with an estimated delivery date. We guarantee that you will never receive less than the minimum weight that you have paid for. All of our meat is sold frozen unless otherwise stated.
Half & Whole Animal Shares
We will send you a cut sheet where you will be able to specify exactly how you would like your half or whole share to be butchered. Don't worry, we will provide you with all of the details you need and will guide you to make ordering as easy as possible. 
Share your share (and save!)
If a half or whole animal is too much, why not consider asking friends or family members to go halves or even quarters with you? We'll deliver the box to your address where you can divide the contents among yourselves.
Butchery
We butcher all of our own animals in a small butchery that we lease in Clarecastle. All of our products are handmade by us except for our seasonal salami.
Ingredients
Rashers: pasture-raised pork, sea salt (2%)
GF Irish sausages: pasture-raised pork, pasture-raised pork fat, pea flour, water, sea salt (1.5%), white pepper, nutmeg, mace, onion, garlic and sage.
GF Italian Meatballs: pasture-raised pork (78%), pork fat, pea flour, water, sea salt, fennel seed and chilli flakes.
GF Danish Meatballs: grass-fed beef, pea flour, water, sea salt, onion, garlic, pepper, star anise, cinnamon, cloves and fennel
Nationwide Shipping

We pack your order in thermal insulated packaging made from WoolCool insulated boxes that are specifically designed to keep chilled produce below 5°C for at least 24 hours. This woolen insert is 100% compostable and biodegradable, and the plastic sleeve is recyclable.

How does delivery work?

1. We receive your order and confirm a delivery date with you.

2. We package your order and drop your box to our local DPD depot in the afternooon for overnight delivery.

3. You will receive a text message from DPD confirming that they have your package, along with an estimated time of delivery.

4. Your chilled parcel of delicious pasture-raised meat will arrive on your doorstep the next day.

Pick Up

You can choose to collect your order from us in person to avoid paying delivery charges.

How does pick up work?

1. Order online and choose 'farm gate collection' from the drop down menu when selecting your preferred delivery method.

2. You will receive a confirmation email and/or SMS notifying you when your order is ready to be collected.

3. Bring a cooler box and a couple of ice bricks with you to pack your order into.