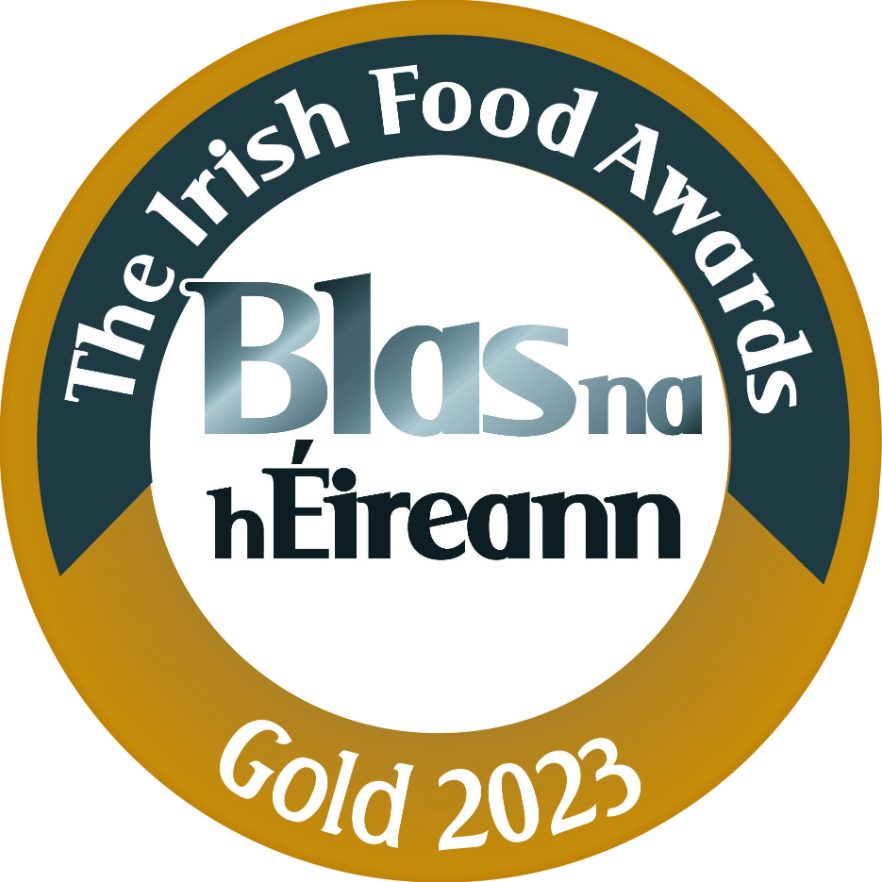 We won GOLD!
Our garlic and pepper grass-fed beef sausages won GOLD at the Blas na hÉireann Irish Food Awards held in Dingle recently!
Read more
FREE NATIONWIDE DELIVERY ON ALL ORDERS OVER €150
ALL ORDERS BELOW €150 INCUR AN OVERNIGHT SHIPPING FEE OF €20
FREE TO COLLECT FROM CLARECASTLE OR QUIN (DAILY, WITH PRIOR ARRANGEMENT)
How it works:
1. Place your order online or call us on 0873526663 or 0873454031.
2. If you have pre-ordered a box we will contact you as soon as we know what date it will be ready. Nationwide deliveries are every Friday.
3. Pick up your order from Clarecastle or Quin, or wait for it to be delivered by courier to your doorstep.
About Us
We are a family of first generation farmers with a passion for regenerative agriculture, diverse ecosystems and delicious, nutrient-dense food. Together with our son Finn and daughter Isla, we run Lúnasa Farm and Whole Animal Butchery.
We moved from Byron Bay, Australia to County Clare at the end of 2021. After many years of...
Read more
Our Farm
Our farm is located just outside the picturesque village of Quin, County Clare. Our heritage breed pigs are reared outdoors year round, where they are free to root and forage in fresh paddocks every week. They are fed a certified-organic ration which ensures that they are meeting their optium nutritional requirements and are both chemical and GMO free.
Our small herd of beef cattle are managed using holistic planned grazing and are 100% pasture-fed and finished. We sell our delicious pork and seasonal beef in boxes of various sizes. Order online for nationwide delivery or pick up from us in Quin or Clarecastle.
Pasture-raised

Our animals are free to roam outdoors year round on well managed pastures. Our cattle forage on diverse plant species, making them 100% pasture-fed. Our pigs are always free to root, dig and run around their paddocks, and their diet is supplemented with a certified-organic, balanced ration to ensure that their nutritional needs are met.

Regeneratively Farmed

At Lúnasa Farm we use holistic planned grazing to manage our pastures, moving our cattle regularly using single strand electric fencing and a portable water system. This ensures that overgrazing never occurs and that all plants will have sufficient time to recover before the animals return to them.

In Organic Conversion

Our farm is currently in organic conversion with the Irish Organic Association. We adhere to strict organic standards when it comes to both animal husbandry and environmental management. We want our customers to be confident that the food they are buying is chemical free and has been raised as nature intended.